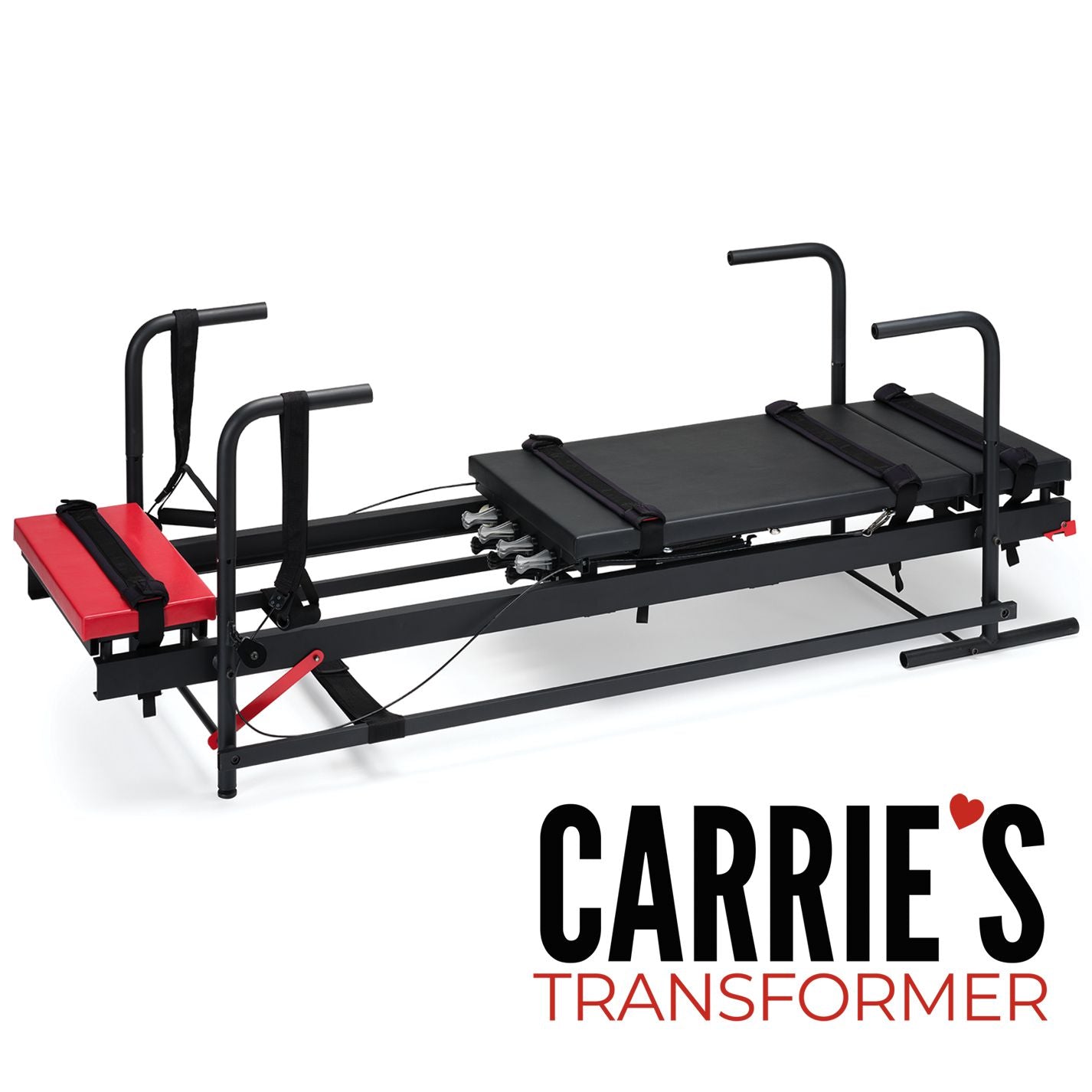 THE TRANSFORMER OFFICIAL MACHINE OF CARRIE'S
Sale price
$7,499.00
Regular price
OFFICIAL MACHINE OF CARRIE'S
THE TRANSFORMER
Carrie's Transformer 2.0 is a patent pending revolutionary innovation into traditional pilates reformers. With its sleek, minimalist design, Carrie's
Transformer is designed and assembled in the US, and made with the highest quality, industrial grade materials built to withstand even the most intense workout environments.
With its 360° rotational handlebars, variable tension spring system, adjustable length pull cables, and
frictionless rolling carriage, Carrie's Transformer is capable of facilitating every exercise routine the most expensive and much heavier machines on the market can do.
Perhaps the most impressive and important feature of Carrie'sTransformer is, however, its patent pending folding mechanism, allowing the Transformer to quickly and easily reduce its footprint size to less than five square feet, giving pilates studios, who would normally be restricted to only teaching pilates, the ability to utilize their studio space for other activities.
It can also give non-pilate studios (such as yoga studios, rec centers, gyms, etc) the ability to introduce pilates without needing to sacrifice a significant amount of real estate. Carrie's Transformer is a state-of-the-art piece of equipment that is taking pilates to a whole new level.
TURN YOUR PILATES STUDIO INTO A MULTI-USE SPACE THE PATENT PENDINGFOLDING MECHANISM